Curriculum concept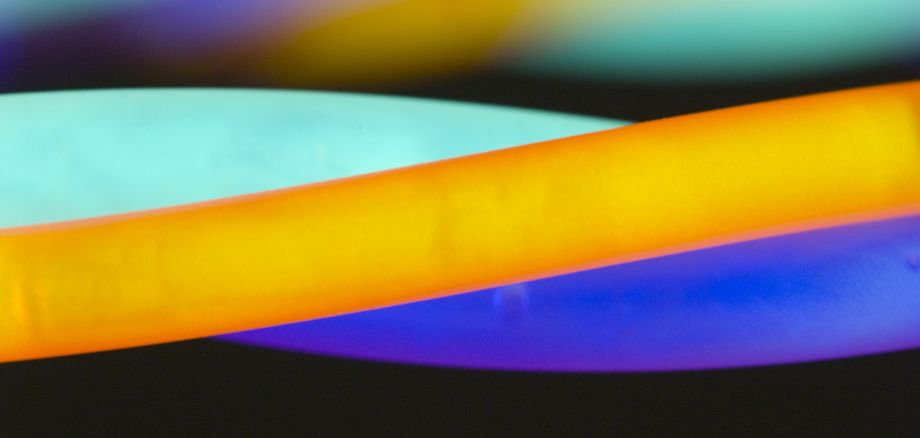 The UCSF School of Pharmacy doctor of pharmacy (PharmD) curriculum for 2018 and beyond is under intense development. The curriculum is being built as three intertwined threads; each thread incorporates previous learning and promotes critical thinking.
Thread 1: Science and Therapeutics
Thread 2: Exploration and Inquiry
Thread 3: Pharmacy Practice Experience 
During the beginning of year one, special attention will be paid to preparing students for success in the curriculum. Students will be oriented to people, places, and resources. They will also be prepared with the knowledge and skills needed to begin the organ/subspecialty study blocks of Thread 1 and early pharmacy practice experiences of Thread 3.
Thread 1: Science and Therapeutics Core
Students will develop core knowledge about science and its complex relationship to patient health. Knowledge will be built, integrated, and reinforced over the first two years of the curriculum.
Organ/Subspecialty Study Blocks
Organ systems and some subspecialties—such as cardiovascular, renal, gastrointestinal, infectious diseases, oncology—will be studied in blocks, one at a time. The goal of each study block is to learn an organ system or subspecialty from the varied perspectives of individual scientific disciplines—from the biomedical sciences (e.g., physiology, pharmacology) to the social and administrative sciences (e.g., regulatory sciences, health economics).
Synthesis Weeks
Synthesis weeks at the end of study blocks are designed to ensure students are connecting to and building upon their previous learning.
Progress Exams
Student learning will be assessed frequently, throughout the curriculum. At the end of the first and second years, progress exams will measure student readiness to apply knowledge and demonstrate the fundamental skills they need for safe and effective patient care.
Thread 2: Exploration and Inquiry
Students will explore the latest scientific developments and most recent innovations in patient care, while developing the skills they will need to identify and solve problems and to continually question the status quo.
Frontiers in Science and Practice of Therapeutics
Through a unique set of seminars, students will be led to the very brink of UCSF's leading biomedical research and to the problems facing science and its application to the practice of therapeutics—such as the identification of new antibiotic synthesis pathways from microbiomes or the prevention and management of malaria in resource-limited countries.
Students will explore seminar topics from six domains of inquiry linked to improved health care:
Biomedical Science
Clinical Science
Educational Science
Epidemiology and Population Science
Social and Behavioral Science
Systems Science
The seminar series will also introduce students to diverse career paths in pharmacy, and provide inspiration for students' depth projects.
Inquiry Immersion
Inquiry coursework will equip students with the tools and processes of scientific research as they actively participate in the seminars and prepare for their depth projects.
Student Depth Project
Through in-depth projects, students will tackle a pharmacy-related problem of personal interest—and its solution—in detail, over time, and with the guidance of seasoned faculty mentors. This curriculum component will introduce students to the skills involved in developing extensive background knowledge in a focused area, leading to the design and execution of their project. Depth projects will also help prepare students for additional advanced training after graduation.
Thread 3: Pharmacy Practice Experience
Clinical pharmacy practice experiences will begin early in the curriculum. They will be designed to integrate with the science and therapeutics program thread and will purposefully reflect the kinds of situations and challenges pharmacists face regularly. These practice experiences gradually increase in complexity over time, from introductory to advanced. Students will have opportunities for elective as well as required practice experiences. Experience sites are located both at and beyond UCSF.
Early Experiences
Introductory Pharmacy Practice Experiences (IPPEs) will run throughout the first and second years of the curriculum, exposing students to contemporary pharmacy practice in community and hospital settings. Early practice experiences ready students for the advanced level of clinical experience. Joint practice experiences with UCSF health professions students are being piloted.
Advanced Experiences
Advanced Pharmacy Practice Experiences (APPEs) begin during late spring of the second year and continue through the third year. Students will apply their learning in community, hospital, and outpatient clinic settings.
Time is also built into the curriculum for additional APPEs, student project work, innovative experiences, interviews for advanced training programs, or approved professional development activities.
After the PharmD
We expect graduates to use their PharmD degrees in new ways by building on their pharmacy expertise with additional advanced training. Students entering the curriculum already holding advanced degrees have the opportunity to combine their existing backgrounds, such as law or business, with the clinical background of a PharmD degree.
The curriculum for 2018 and beyond is designed to be completed within three years—rather than the traditional four years—to more quickly segue graduates to additional advanced pharmacy practice training (pharmacy residency) or advanced degree programs in other fields (PhD, MPH, JD, MS) beyond the PharmD degree.
 
---
Curriculum project name change: As we began transforming our PharmD curriculum, we referred to our work as the UCSF Bridges Pharmacy Curriculum Project. We now refer to our work as the UCSF PharmD Curriculum Transformation Project: 2018 and beyond.