Overview
The new UCSF School of Pharmacy doctor of pharmacy (PharmD) curriculum will launch with the class entering the PharmD program in 2018.
Curriculum Elements
3-year, year-round program, allowing earlier entry into advanced training beyond the PharmD
Three intertwined program threads: Science and Therapeutics, Exploration and Inquiry, Pharmacy Practice Experience
Continual integration of coursework
Organ system and subspecialty blocks used to teach and integrate science and therapeutics
Seminars in pioneering UCSF science and patient care designed to trigger student imaginations
Basic research skills mastered early on
Student research projects tailored to individual student interests
Early involvement in real-world pharmacy practice
Curriculum Hallmarks
Critical thinking
Problem solving
Collaborative learning within and across health care professions
Focus on patient health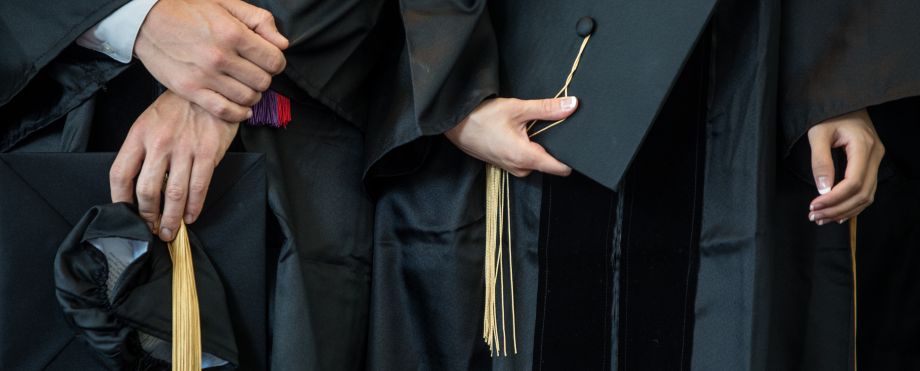 This is the best time to earn a PharmD degree.
Our new pharmacist graduates are facing entirely new types of therapeutics—the fruits of stunning insights into fundamental science and the causes of disease and, as a result, new possibilities for prevention and treatment. They will encounter sea changes in where and how pharmacy is practiced and how health care is delivered. They will work under a significantly expanded scope of practice, providing aspects of primary care. They will have unprecedented opportunities to apply their pharmacy expertise in novel ways across other fields.
And this is just the beginning.
Now is the time for a pharmacy curriculum that promotes ingenuity and adaptability … and critical thinking as a habit of mind.
The curriculum for 2018 and beyond is being designed to be solid yet nimble, as it must be, to ready graduates to lead in new ways and in new directions in a swiftly changing workplace. The curriculum will integrate learning from start to finish.
Graduates will set out ready to…
Work effectively … in teams and interprofessionally
Look at complex pharmacy problems from all angles … not just from a single point of view
Welcome ambiguity … as opportunity
Be visible and accountable … whether as part of small teams or within complex systems
Learn continually … as a matter of course
Adapt … to meet the needs of changing situations
Explore advanced postgraduate training … and ultimately unite their pharmacy expertise in new ways with further advanced pharmacy training and training in other fields
Lead pharmacy forward into the unknown … with confidence
The curriculum offers three tightly intertwined threads.
Thread 1: Science and Therapeutics
Thread 2: Exploration and Inquiry
Thread 3: Pharmacy Practice Experience
The new curriculum expects graduates to apply the PharmD in new ways.
This new curriculum prepares students to drive the profession forward into a new frontier of expanded pharmacy practice, where pharmacists help meet the nation's primary care needs, and into fields—from law to public health—where the expertise of the pharmacist has tremendous potential to benefit patient care and health outcomes in unprecedented ways. 
We expect graduates of the new curriculum to use their PharmD degrees in new ways by building on their pharmacy expertise with additional advanced training.Our PharmD graduates may choose to move on to additional advanced pharmacy practice training through a pharmacy residency, or to an advanced degree program in another field (PhD, MPH, JD, MS). Or they may unite the advanced degrees they hold upon entering the PharmD program with their newly earned PharmDs.
Ultimately, our PharmD graduates—equipped with advanced pharmacy training or graduate degrees in other fields—will focus their education and energies on creating a time when precise therapeutics improve the health of people everywhere.
---
Curriculum project name change: As we began transforming our PharmD curriculum, we referred to our work as the UCSF Bridges Pharmacy Curriculum Project. We now refer to our work as the UCSF PharmD Curriculum Transformation Project: 2018 and beyond.