Change Process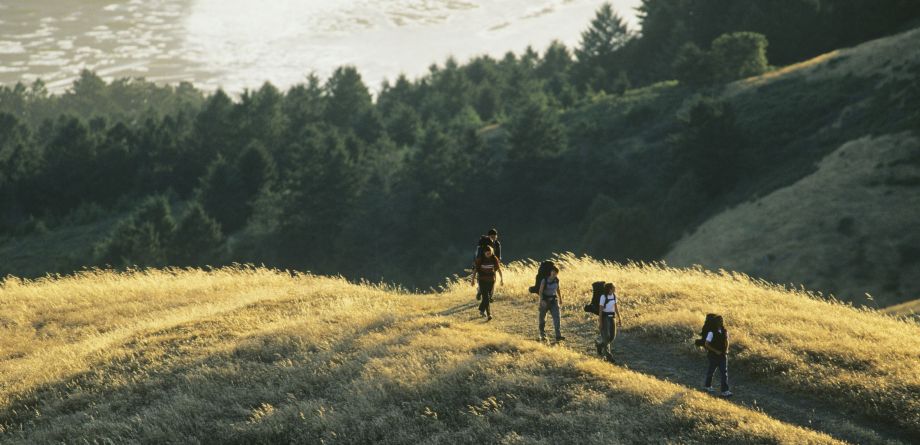 The work of envisioning, designing, developing in detail, piloting, assessing, and fully implementing the coursework for the doctor of pharmacy (PharmD) curriculum for 2018 and beyond is moving forward in phases, which began in 2013. 
---
Strategic foundation (2013–2015)
In January 2013, the faculty voted to endorse the need for curriculum change.
Before a January 2014 Schoolwide strategic planning retreat, an education work group of faculty members carefully reviewed the School of Pharmacy's current PharmD curriculum and the changing health care and education environments. They posed questions for the faculty to consider in developing education goals for the School's five-year strategic plan.
This presentation and the faculty discussions that followed initiated the process of curriculum transformation and led to the inclusion of Theme 2: Education in the School's plan, Leading Change: Strategic Course 2015–2020, which the full faculty voted to accept in spring 2015.
---
Vision for curriculum (2014)
Under the leadership of Vice Dean Sharon Youmans, PharmD, MPH, and with School education leaders, the School held a curriculum visioning retreat in June 2014, with broad representation from UCSF School of Pharmacy faculty; all three UCSF sister schools in medicine, dentistry, and nursing; the physical therapy program; the UCSF Medical Center; pharmacy students and alumni; volunteer faculty members representing local health systems, community pharmacy, and the pharmaceutical industry; and Dean's Office administrators.
Participants considered the current and anticipated changes in the health care landscape, continuing and emerging roles for pharmacists in the context that landscape, and the characteristics that new graduates will need for these roles. Two broad conclusions emerged from the retreat:
The new curriculum will be innovative and evidence-based.
The process of transformation will be collaborative and transparent.
---
Design of blueprint (2014–2015)
DRIVE and Design Work Groups
In summer 2014, the School began to form and implement a structure for designing a curriculum blueprint. A central faculty group, the DRIVE Team (Design, Resource, Integration, Visioning, Execution) formed in October 2014, which oversaw three Design Work Groups that subsequently formed and began working in December 2014:
Frontiers in Science and Practice of Therapeutics
Core Science and Practice of Therapeutics
Experiential Science and Practice
Faculty members from the three departments in the UCSF School of Pharmacy, faculty members from the UCSF School of Medicine, and colleagues from the UCSF Medical Center and the San Francisco Veterans Affairs Health Care System were recruited by Youmans to serve on the Design Work Groups.
Oversight
The activities of DRIVE and the Design Work Groups were led by Youmans; any policy decisions were made by the Educational Policy Committee of the School's Faculty Council.
Targets
DRIVE and the Design Work Groups identified targets for the 21st century therapeutics expert and used curricular design principles to determine the appropriate content and methods for achieving these targets.
Blueprint
During this phase, DRIVE and the Design Work Groups developed a curricular blueprint for a three-year program for buildout in the development phase. They also developed curriculum and implementation plans and associated curricular details.
---
Initial development of details and pilots (2015–2016)
Faculty endorsement: blueprint and systems block
The three-year curriculum blueprint and integrated systems block format were endorsed by the faculty in June 2015 and January 2016, respectively.
Initial Pilots
Beginning in fall 2015 and continuing throughout the development of curriculum details, pilot projects for new authentic experiences will be created and tested, as will new pedagogical methods.
Three initial curriculum pilots launched in fall quarter 2015 through spring quarter 2016:
Frontiers in Science Seminar: fall quarter 2015, spring quarter 2016
Clinical Microsystems Clerkships: winter quarter 2016, spring quarter 2016
Longitudinal Community Pharmacy IPPE: winter quarter 2016, spring quarter 2016
Curriculum Transformation Team
In May 2016, after the DRIVE Team and Design Work Groups completed their work, a Curriculum Transformation Team (CTT) was appointed by Youmans from among faculty members who applied for committee positions. The CTT was charged with developing the details of the curriculum, using the blueprint and integrated systems block format previously endorsed by the School's faculty. Area directors and co-directors are currently heading the detailed development of the curriculum in these four areas:
Inquiry Immersion/Student Depth Project
Experiential Education
Enhanced Clinical and Scientific Training
Integrated Systems Block Curriculum
---
Buildout and pilot implementation (2016–2017)
(progress to come)
---
Buildout and pilot implementation (2017–2018)
(progress to come)
---
Launch (2018)
(progress to come)
---
Curriculum project name change: As we began transforming our PharmD curriculum, we referred to our work as the UCSF Bridges Pharmacy Curriculum Project. We now refer to our work as the UCSF PharmD Curriculum Transformation Project: 2018 and beyond.