Assessments - OSCE & PCOA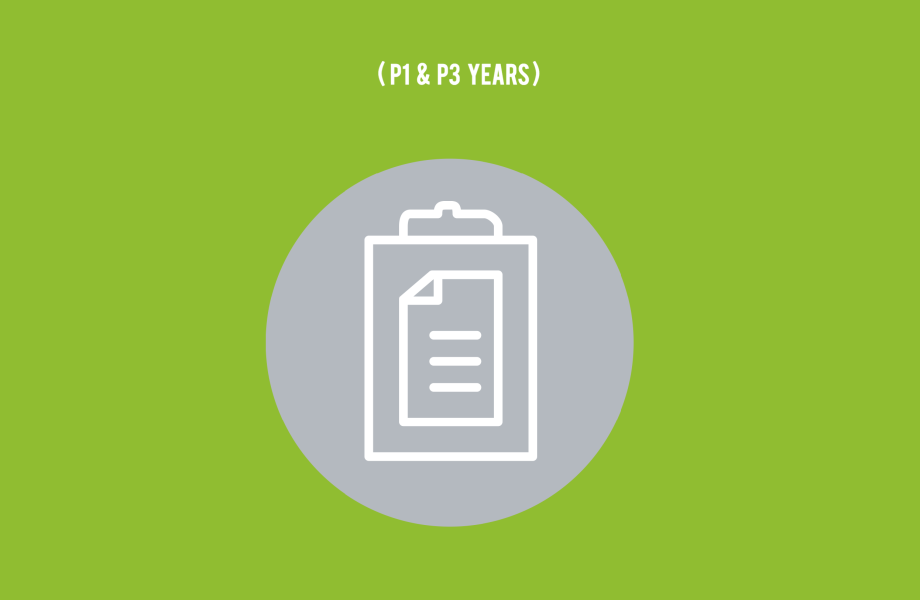 When
The CP119 OSCE is held during the spring quarter of P1 year

Consult the OSCE schedule and submit a switch request if needed

Please arrive to the Kanbar Simulation Center 10 minutes prior to your assigned time. Late comers will not be admitted to the exam center.
Where
Kanbar Simulation Center, 2nd Floor of UCSF Library
Why
Formalized process to assess first year clinical knowledge and communication skills

Opportunity for additional feedback on professional skills learned during P1 didactic and experiential coursework
What
P1 "capstone" multi-station OSCE

Three stations assessing competency with Entrustable Professional Activities from the P1 Community Pharmacy IPPEs

Medication history

Immunization

Smoking cessation

Performance expectations

Treat the standardized patients as a "real" patient

Dress professionally

Introduce yourself (first and last name)

Conduct a patient-centered professional consultation

Complete the tasks outlined in the station instructions (aka door notes; see below)
How
Standardized patients (paid actors; NOT faculty member or residents) will be used in these simulated patient encounters

The CP119 OSCE SPs are professionals who have receive extensive training on the case and will provide student feedback using a standardized rubric

OSCE logistics

Encounter station instructions will be provided at the computer next to the exam room door after the log-in process is complete. These instructions will provide the following information:

Important patient-specific information

Items/resources in the room

Tasks to complete during the encounter

Each patient encounter will be 12 minutes in duration

If you finish prior to the 12 minute warning, you may leave the room

There will be a "5 minute remaining" warning to help you gauge your time during the counseling session

Once you exit the room, you will not be able to re-enter

An inter-station exercise (7 minutes in duration) will occur after each live patient encounter and will consist of 2-3 questions to document:

Information gained during the patient encounter

Recommended care plans.

Resources allowed during the encounter

Tablets/smart phones (e.g., CDC app or website; Lexi-Comp, etc)

Note: similar to real patient care settings, use of devices should be limited to looking for necessary information and may be seen as a distraction by the patient

Encounters will be videotaped for review after the experience

Exam security

DO NOT share details about the case with anyone. You will electronically sign an exam honor code agreement before each encounter. Students violating the OSCE honor code will be subject to disciplinary action including referral to the Committee on Student Status & Honors for further action.
Tobacco Cessation Information for OSCE

Tobacco Cessation VP Instructions PDF
For more information on post-OSCE results and scoring refer to the

Connecting to Bline Clinical Skills PDF
Note
The CP 119 OSCE will take place in the spring quarter of P1 year.
If applicable, the remediation will take place in the fall or spring quarters of P2 year.
2017–2018
| event | quarter | date | time |
| --- | --- | --- | --- |
| CP 119 P2 OSCE Remediation | Fall | Thursday, September 25, 2017 | 8:00am–12:00pm |
| CP 119 OSCE - Session #1 | Spring | Friday, June 1, 2018 | 8:00am–5:00pm |
| CP 119 OSCE - Session #2 | Spring | Monday, June 4, 2018 | 8:00am–5:00pm |
As part of American Association of Colleges of Pharmacy (AACP) requirements, the first-year class will take the Pharmacy Curriculum Outcomes Assessment (PCOA). This exam, developed by the National Association of Boards of Pharmacy (NABP), is taken by thousands of student pharmacists nationwide and offers each school a valuable tool to use in curriculum development and review. Students will retake the exam in their third year.
This is not an exam that requires preparation on students' part, but instead will provide a snapshot of all students' knowledge base on a variety of pharmacy-related topics as they enter and continue with the PharmD program.
PCOA registration
Students must self-register for the PCOA exam online by creating an e-Profile on the NABP website.
ADA request form
If students have an ADA (Americans with Disabilities Act) testing accommodations request, complete the attached form and send to me once complete so that I can attach it to your PCOA registration.
Note: this is done upon registration so that we can make accommodations for the PCOA exam as well as course midterms and finals going forward.
Page 1: student completes, Page 2: doctor completes, Page 3: Tim Montgomery (

[email protected]

) of Student Disability Services completes for school – students must coordinate this effort with Tim.
FastTEST
Also, once registered, students will need to install the PCOA testing application called FastTEST.
Here is a link to install FastTEST to launch it for PCOA exam (and practice test to ensure functionality).
Contact NABP
Hours: Monday to Friday, 7 am to 3 pm Pacific time
Phone: 1-847-391-4406
Email:

[email protected]
Note
If you have any other questions regarding the PCOA exam, please contact IPPE Coordinator.
Results
Results are released 4 weeks after the end date of the window in which the PCOA exam was administered (generally, 4 weeks after the exam was taken). Both P1 and P3 results will be uploaded to students' E*Value profiles for viewing.
Faculty members who discuss and assess the results
Sharon Youmans, PharmD, MPH, Vice Dean of School of Pharmacy
Mitra Assemi, PharmD, Associate Dean, Accreditation and Quality Improvement
Conan MacDougall, PharmD, Professor of Clinical Pharmacy
Marcus Ferrone, PharmD, JD, Associate Professor of Clinical Pharmacy
| Class | Quarter | Date | Time |
| --- | --- | --- | --- |
| P1 | Fall | Thursday, November 16, 2017 | 2:00–5:00 pm |
| P3 | Winter | Monday, January 22, 2017 | 2:00–5:00 pm |
Interested in becoming an IPPE preceptor?
Go to: IPPE Manual