MyDispense (Simulation Application)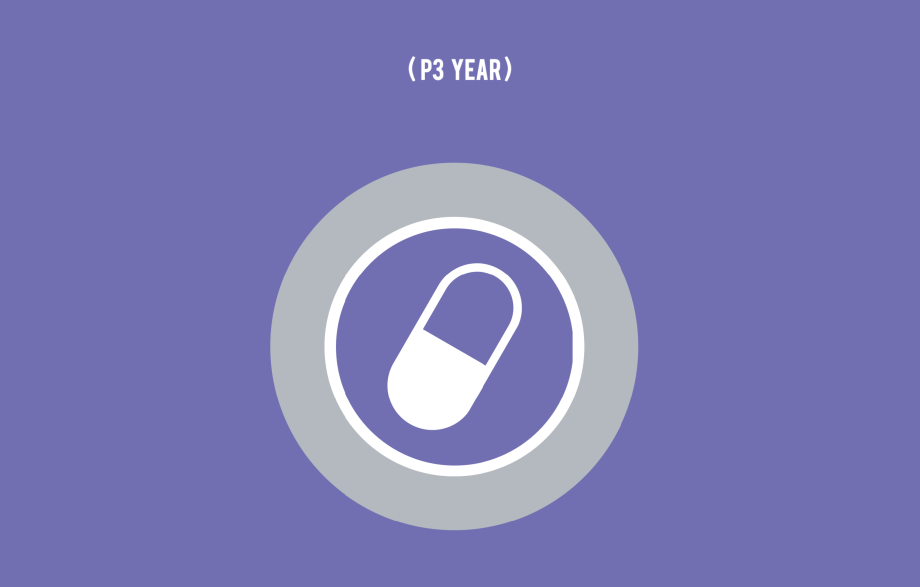 MyDispense is assigned in fall and winter quarters to P3 students before starting APPEs in spring quarter.
MyDispense IPPE

MyDispense is an online pharmacy simulation that allows student pharmacists to develop and to practice dispensing skills. It provides a safe environment in which students may make mistakes without experiencing the serious consequences of practicing in the real world. For maximum benefit, students should use MyDispense as seriously as they would when dispensing medicines in real practice.

Students will access a number of exercises, grouped into tutorials, each designed to support specific learning outcomes. At the end of each exercise students will receive feedback to indicate how well they did and to outline any mistakes made. Students may also undertake marked assessment exercises in MyDispense.

MyDispense Guide v1.3 PDF
MyDispense bundles

Currently, P3 students are assigned increments of 2.5-hour or 5-hour bundles for a maximum of 15 hours per quarter over fall and winter quarters to complete their IPPE requirements.

2.5 hours = 1/2 bundle = 10 MyDispense Activities
5 hours = 1 bundle = 20 MyDispense Activities

Students are to complete their assigned MyDispense bundle(s) of activities within a 3 week time-range. Bundles are open throughout the quarter and during winter break for students to complete at their own pace. However, students are to upload their completed activities to the MyDispense CLE page by the due dates specified below in the section called "MyDispense bundle dates."
MyDispense bundle dates

Fall 2017

| Bundle | dates |
| --- | --- |
| A | 10/2/17 - 10/22/17 |
| B | 10/16/17 - 11/5/17 |
| C | 10/30/17 - 11/19/17 |
| D | 1/6/17 - 11/26/17 |

Winter 2018

| bundle | dates |
| --- | --- |
| E | 1/15/18 - 2/4/18 |
| F | 1/29/18 - 2/18/18 |
| G | 2/12/18 - 3/4/18 |
| H | 2/26/18 - 3/18/18 |
Comments, feedback, grading

The Office of Education and Instructional Support (OEIS) hires a School of Pharmacy (SOP) student to be the MyDispense Administrator and do the following tasks:

Set up student MyDispense accounts
Review activities students have completed
Provide feedback on activities submitted by students
Note completion of assigned activities

Note

This position can be held over multiple years.

The MyDispense Administrator is School of Pharmacy student Allen Tran ([email protected]), Class of 2019.
MyDispense FAQs

Question

What if I forget my password?

Answer

If you do not remember your password, you can use the "forgot password" option on the MyDispense login page at MyDispense.ucsf.edu and enter your UCSF email address. This link is also available on the CLE MyDispense IPPE page.

Question

What do I have to do?

Answer

This IPPE activity is organized into "Bundles" with each bundle containing 20 exercises. One bundle is the equivalent of 5 hours of IPPE experience. For this quarter, there will be a total of 4 bundles released and students are assigned a maximum of 15 hours.

Each exercise begins with a prompt. Be sure to read the prompt as it may have important information on how to proceed with the exercise. Once you have acknowledged the prompt, you will engage the patient in the pharmacy. The scenarios are varied and may be very simple to complex. Eg. A scenario may involve you simply filling a script that was dropped off by a patient to you and may or may not involve counseling, or answering questions asked by the patient regarding the medication. In contrast, a more complex exercise may involve identifying a drug-drug interaction, a legal problem with a prescription, or evaluating a drug regimen for appropriateness. More detailed instructions on how to use MyDispense are in the attached MyDispense Guide pdf.

Question

What do I do when I have completed an exercise?

Answer

After successful completion of an exercise, you will be taken back to the exercise selector where you can select the next exercise to complete. Completed exercises will show up in green. If you click on a green exercise you will have the option to see a summary report of what you did measured against feedback for the exercise. Most of the feedback should appear in a teal color.

If you see anything in red, it is indicating an error that you made during the exercise. In this case, you will need to repeat the exercise. Other items that result in repeating an exercise would be not attaching appropriate ancillary labels, not counseling the patient completely if there is an option to or not answering patient questions. These items will not appear red but are required for credit.

If you are satisfied with your summary, will need to select the 'Export to PDF' option and upload it to CLE. You may be contacted to repeat exercises that are incomplete or have red on the summary sheets that are uploaded, therefore it is best to repeat the exercise if needed until your summary is clear of any red and you believe all other items to be complete.

Tips to avoid repeating exercises

Make sure your summary sheet is free of any red marks.
Always ask about allergies
Ask other questions in addition to allergies in patient fact finding where appropriate (asking inappropriate questions may result in repeating the exercise i.e. breastfeeding for a male or child)
Always counsel the patient if you see the option during handover of the medication
Always ask if the patient has questions
Make sure to appropriately determine if the medication requires any ancillary labels (adding inappropriate ancillaries may result in repeating the exercise i.e. may cause drowsiness for a stimulant medication)

Question (Scenario)

For the directions on taking the medications filled, would it be okay if this box wasn't highlighted green all the time? For instance, my selection, I put: "apply ONE (1) drop to both eyes every evening." The feedback says: "one drop into each eye every evening." Clearly, the directions are the same, but just worded a little differently. Therefore, it doesn't get highlighted in green as "correct" when indeed, either way should be correct. Would this be okay?

Answer

Within MyDispense, there are several 'free response' opportunities within various exercises (ie, prescription directions, responses to patient questions, etc). These 'free response' opportunities will not be assigned a color since the software cannot accurately assess a free response. Thus, many educational objectives will not be coded as 'red' or 'green', but remain 'white'.

For these specific sections in which no color is assigned, you should compare your answer with the rubric that is programmed into the MyDispense software. If your answer is congruent with the pre-programmed answer, then you may confidently submit your .pdf file to CLE. If, however, your answer does not satisfy the annotated criteria, then you are required to repeat the exercise again before submitting your .pdf to CLE.

Please note that students will be randomly selected for quality assurance purposes. If it is deemed that what you have submitted to CLE is not appropriate, you may be asked to repeat an exercise and resubmit the .pdf to CLE.

Question (Scenario)

In one exercise, the patient is asking for an OTC recommendation. After I make my recommendation, the directions tell me to select "Do not dispense," choose a random reason, and write "No prescription to dispense - instructed patient on appropriate OTC option or instructed patient to seek medical attention" in the justification box. However, after I complete all of that, it says that I was incorrect and I should have recommended an OTC product (which I did).

Answer

Within any particular bundle of MyDispense exercises, there will likely be many situations in which you choose DO NOT DISPENSE. This could be because you have a prescription in which you deem it is inappropriate to dispense to the patient (i.e., fraudulent prescription, prescription not meeting legal requirements, prescription that is not in the best therapeutic interest of the patient, etc).

It could also be that you choose DO NOT DISPENSE because there is, in fact, no prescription to dispense to the patient (ie, OTC recommendation, simple conversations with the patient, etc). In these particular situations where there is no physical prescription to dispense to the patient, modifications have been made to the software so that you receive a pdf feedback form indicating that you are correct. For these particular exercises, you should respond to the patient's question in as much detail as possible. Once you have answered the patient's question, click DO NOT DISPENSE, then choose PRESCRIPTION INVALID on the left hand-side, and then place your rationale in the justification box (ie, "No prescription to dispense- instructed patient on appropriate OTC option or instructed patient to seek medical attention [or some other justification that pertains to the particular exercise in which you are completing])."

The MyDispense software is undergoing constant revision and updates, however, at the moment, it does not fully accommodate simple OTC recommendations, so the above instructions will need to be followed for the current version of MyDispense until the next update is released.
Interested in becoming an IPPE preceptor?
Go to: IPPE Manual