Required Training Activities (Online and In-Person)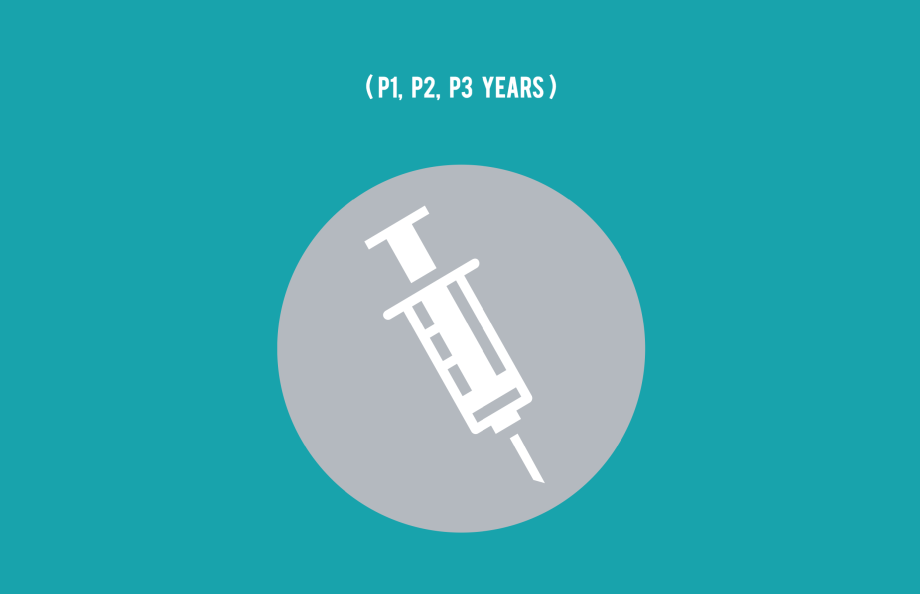 Required training activities

First, second, and third-year students (P1, P2, P3) complete the online and in-person required training activities in fall quarter of each academic year.

These training activities are a required part of student readiness for IPPEs & APPEs.

All training certifications noted below (except Aseptic Lab) are to be uploaded to E*Value.

For tutorials on how to upload training certificates to E*Value, see E*Value How-To Tutorials (FlowVella).

For tutorials on how to access and download training certificates from the UC Learning Center (HIPAA & Bloodborne Pathogens), see UC Learning Center: How-To Tutorials (FlowVella).
HIPAA training (P1 year)

As members of the UCSF campus community, all UCSF students are responsible for understanding and following the privacy and security regulations which fall under the Health Insurance Portability and Accountability Act (HIPAA). Students access the HIPAA training via UC Learning Center.

Students must do all 3 of these to complete the HIPAA training required. UC Learnings Training Transcript or Certificate and Confidentiality Statement are downloadable PDFs.
Bloodborne pathogens training (completed annually)

Designed for those who risk on-the job exposure to blood and other bodily fluids, the course training covers:

Who is at risk for bloodborne pathogen infection?
What are the primary bloodborne pathogens?
What is the risk associated with the three major bloodborne pathogens?
Routes of infection (ROI)
What is an exposure?
Protecting Portals of Entry
Standard Precaution - Protective

This training is completed annually. Students access the training via UC Learning Center.
Intern license (P1 year)

All students in the PharmD program must obtain an intern license through the California Board of Pharmacy. Registration as an intern pharmacist is a requirement of the program; students must apply for a license during fall quarter of the 1st year and must hold a valid intern license in order to continue in the 2nd professional year. The application is obtained from the School of Pharmacy website. The intern permit should be saved in students' own records.
CPR/BLS certification (P1 year and renewed P3 year)

All students enrolled in the UCSF School of Pharmacy are required to provide evidence of cardiopulmonary resuscitation/basic life support (CPR/BLS) certification in order to participate in IPPEs and APPEs. See School of Pharmacy website on CPR policy.

Valid CPR certification is required for immunization training in Pharmacy Practice course and experiential training.

Students are to obtain CPR/BLS training certification through the American Heart Association or the American Red Cross.
Immunization certificate (P1 year)

Part One – An on-line self-study learning component: This component is made up of 5 modules with pre-tests and must be completed prior to the live curriculum training.
Part Two – Live Curriculum Training (Lectures)
Part Three – Live Assessment Technique Training (Lab).

Students earn the certification after completing the 5 modules, pre-tests, lectures, lab, and post-test.

For tutorials on the immunization training administered through APhA, see Immunization Training Tutorial (FlowVella)
Aseptic skill training (P1 year)

Part One – An in-class lecture
Part Two – An in-person course lab

Students complete a hardcopy assignment and turn it in to preceptors / Angelic Ervin at the end of the lab. (SmartSheet)
CITI (Human Subjects Training) (P3 year)

Must be completed before beginning APPE rotations in spring quarter.

The CITI (Human Subjects Training) is an application process whereby the Institutional Review Board (IRB) reviews all research that involves human subjects performed by UCSF faculty, staff, or students or researchers at UCSF-affiliated institutions before the research can begin. The IRB review process and review times vary depending on the level of review required. This must be completed before beginning APPE rotations in year 3 spring.

Go to the CITI Website to complete training.

See CITIHandout PDF for accessing the module

CITItraining.mov

Screencapture for a walkthrough on completing the training
Required training activity lists (per cohort)

Please right-click to open SmartSheet links in a new page as sometimes the back button does not always take you back to the site when SmartSheets are opened.
Interested in becoming an IPPE preceptor?
Go to: IPPE Manual