About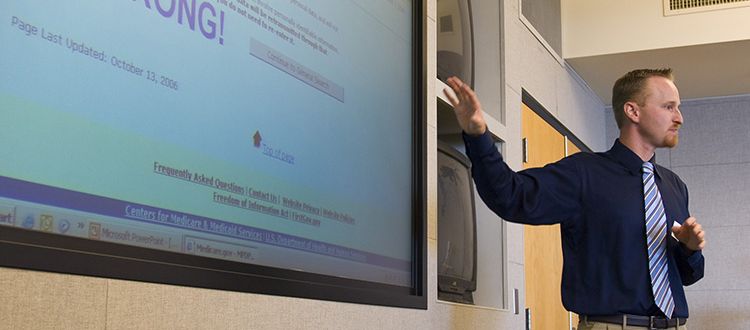 The Thomas A. Oliver Informatics Resource Center (IRC) is a UCSF technology facility for education and research. It is owned and managed by the School of Pharmacy, and it is the primary technology facility for the PharmD degree program. For details about the computing and videoconferencing equipment available in the room, see Technology.
Who uses the lab and why?
Faculty and staff: course instruction, videoconferencing, training
Students: academic and personal computing
Requests to use the IRC from UCSF entities outside of the School of Pharmacy are considered on a case-by-case basis and are not always granted.
When and how can the facility be accessed?
It is available 24 hours a day, 7 days a week, including University holidays. Hold your UCSF ID card to the cardkey reader to unlock the door. The facility is wheelchair-accessible. There are two doors to the room—a left door and a right door. The left door opens automatically after unlocking; the right door does not.
We have a few rules
No eating or drinking. Entering with food or drink in sealed containers is okay. This rule creates a suitable working environment for all and keeps our room cleaner and free of rodents and ants.
No sharing of access. Don't let unauthorized persons in the room, and don't share your workstation login or password with others.