Facility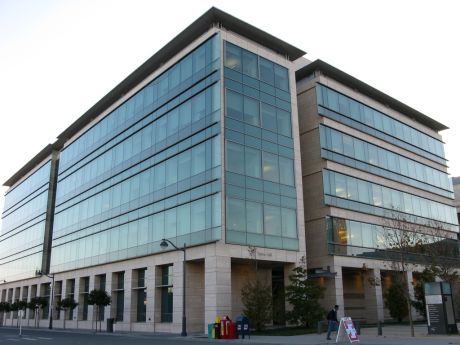 The Biodesign Laboratory is located at the UC San Francisco Mission Bay campus and in close proximity to the California Institute for Quantitative Biosciences (QB3) headquarters. The lab is optimized for bioMEMS research and development and equipped with extensive software and hardware tools for the characterization, design, and packaging of biomedical microsystems. Software available for MEMS design and modeling include:
L-Edit for mask layout
S-Edit and T-Spice for schematic design and electrical simulation
SONNET for RF design and analysis
ANSYS and COMSOL for finite-element modeling and computational fluid dynamics
To accommodate the unique testing requirements of MEMS devices, including the analysis of dynamic characteristics at the microscale and of the mechanical properties of thin film MEMS materials, the lab uses the following electronic instrumentation:
Karl Suss PM-5 probe station with digital video display system
Mitutoyo long working distance microscope
Optronics megapixel CCD camera
Kronhite wideband power amplifier
Tektronix TD20A and HP 54600B oscilloscopes
Keithley 2000 multimeters
HP 33120A frequency generators
HP 5314A universal counter
HP 6205C high voltage dual power supply
6209B HP high voltage single power supply
HP E3614A DC power supplies
Keithley LCZ meter
HP 4395A and 4395B network analyzers
HP 87511 s-parameter test set
The lab also uses the following testing stations:
The BMNC houses micro-fabrication and nano-fabrication technologies to create miniature devices and tools for biomedical research in drug delivery, tissue engineering, point-of-care diagnostics, surgical tools, and bioartificial organs. Core equipment in the clean room facility includes equipment for photolithography, wet chemical etching, polymer spin coating, plasma treatment, and reactive ion etching on silicon, glass, and polymer substrates. Wire bonding, wafer dicing, parylene deposition, and replica molding services are also available. The BMNC is open for use by UCSF students and employees as well as external groups. For more information on rates and usage, contact Illya Gordon ([email protected]).
Clinical Readiness Facility
The Clinical Readiness Facility is located at the UCSF Parnassus Campus in Health Sciences East, room HSE1110. This facility is the operational center for all clinical studies currently being conducted on medical devices created by engineers in the UCSF Biodesign Laboratory. Full compliance with UCSF Institutional Review Board requirements is maintained in all aspects of storage, reprocessing, and upkeep of research devices, as well as in the maintenance of patient and research records.