Studies
San Francisco
Our team ran pilot studies with earlier iterations of the device at the UCSF Parnassus and Mount Zion Hospitals. The team analyzed the data and with feedback from patients began work on a second version of the device.
A clinical, multi-site study at UCSF Mission Bay Hospital and Priscilla Chan and Mark Zuckerberg San Francisco General Hospital and Trauma Center (formerly San Francisco General Hospital or SFGH)
Patients enroll within the first 24 weeks of pregnancy
Study participants are seen for serial measurements eight to 12 times until delivery
During a normal study visit:
Physicians screen for symptoms related to preterm labor.
The physician observes the cervix during a vaginal speculum exam and securely places the study diaphragm on the cervix for about one minute as data is wirelessly acquired.
Patients may consent to donating urine, a cervical mucus swab, and blood which will be compared against data collected from the device.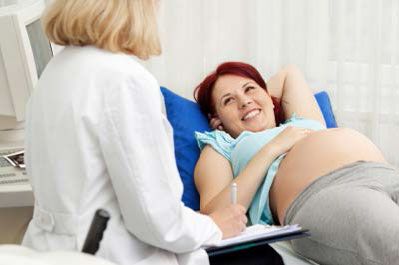 Sub-Saharan Africa
In late summer 2015 the team plans to expand the study to Sub-Saharan Africa, where preterm birth (PTB) is prevalent in about 10% of all pregnancies. Formative interviews and focus groups will be conducted to guide the evolution of the Smart Diaphragm with respect to potential cultural differences and barriers to acceptability. The final Smart Diaphragm will be used for a mobile health study in both the U.S. and South Africa to assess its feasibility and utility in areas with high PTB rates or those that are physically remote from hospitals and birthing clinics.
Next: Team