2000–2006: Young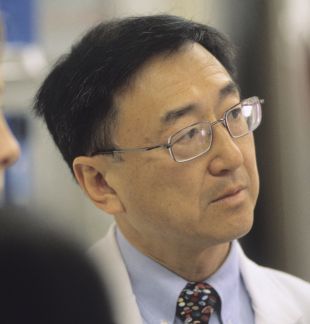 The termination of the UCSF-Stanford merger in 1999, a new college of pharmacy in northern California, a visionary new UCSF pharmacy curriculum, and the need for improved health care delivery model all energized initiatives throughout the department during the chairship of Lloyd Young.
Training centers expand
In 2001 clinical faculty members implemented a South Bay Pharmacy Satellite Program to supplement existing pediatric specialty training at Lucile Packard Children's Hospital at Stanford. A new partnership was developed with Stanford Hospital and Medical Center and integrated with other new acute and ambulatory care partners at medical centers in Santa Clara, San Jose, and Palo Alto.
Pharmaceutical care services in California's Central Valley were in need of more academic support. The ability of the pharmacy community to expand services was reduced by inadequate numbers of pharmacists in the area, insufficient diversity of pharmacists serving the needs of the underserved, and the geographical separation from both San Francisco and Los Angeles academic pharmacy programs. The opportunity to address these needs was facilitated by the planned University of California Merced campus. In response, the department developed the Fresno Satellite Pharmacy Program. Partnerships with UCSF Fresno Area Health Education Center (AHEC), community acute medical centers, and area medical clinics served as a road map for new faculty assignments in the Central Valley. A partnership with a physician practice in Fresno promoted health measure outcomes from pharmaceutical interventions by providing ambulatory care training for pharmacy students and clinical faculty members. Postgraduate ambulatory care training programs were developed in Sacramento and Palo Alto concurrently.
Pharmaceutical Health Policy Pathway
In order to strengthen the Pharmaceutical Health Policy Pathway nationally renowned faculty in medication use, self-care, pharmacoepidemiology of chronic diseases, and health care outcomes were recruited to the department.
Clinical research funding increases
Academic budget cuts and the need for increased extramural funding generated new energy and enthusiasm for advanced scholarship within the department, and scholarship blossomed during Young's chairship. During these years, 12 new faculty members joined the department, the number of principal investigators doubled, and the department budget increased 40 percent, to more than $22 million annually, including extramural funding of $10.7 million in fiscal year (FY) 2002; $11.4 million in FY 2004, and $12.2 million in FY 2005.
During this time, the UCSF campus received a Clinical and Translational Science Award (CTSA) to train young clinical faculty members for interdisciplinary research careers. Clinical pharmacy faculty members successfully competed to participate in this program in the early years of the CTSA, and federal funding was achieved after faculty completion of this research training.
2003: Pharmacy Leadership Institute begins developing new pharmacy leaders
In 2003, the Department of Clinical Pharmacy and the UCSF Center for the Health Professions partnered to create the Pharmacy Leadership Institute. The Institute's activities are devoted to developing new leaders in pharmacy and empowering them with skills, information, and professional networks needed to lead health systems, hospitals, and pharmacies. This Institute continued to evolve with a goal—increasing the pipeline of institutional pharmacy leaders.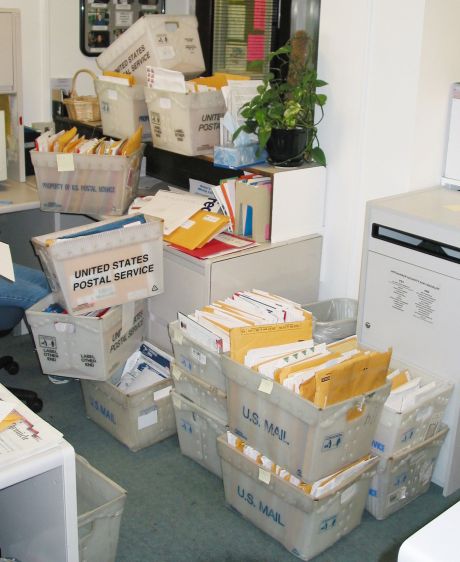 Faculty hires during this period include
| Who | Area of responsibility or expertise |
| --- | --- |
| Dorie Apollonio | health services and policy |
| Jennifer Cocohoba | HIV/AIDS |
| Timothy Cutler | geriatrics |
| Shalini Lynch | drug information |
| Conan MacDougall | antimicrobials |
| Kathy Orrico | ambulatory care |
| Eleanor Vogt | humanistic pharmacy practice |
| Glenn Yokoyama | administration and managed care |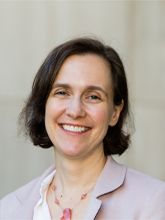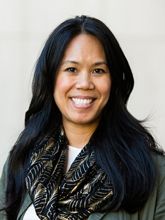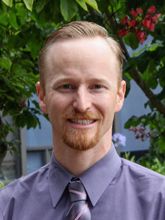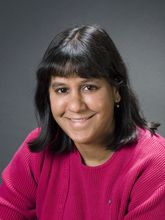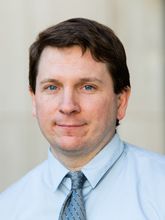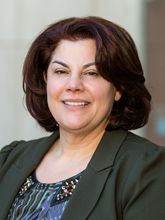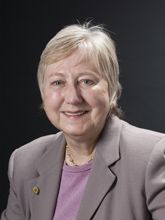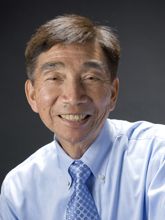 Next: 2006–2013: Guglielmo
---
Image credits: David Powers for Lloyd Young; Frank Farm for admissions applications; © majedphoto for Mary Anne Koda-Kimble; Elisabeth Fall for Dorie Apollonio, Jennifer Cocohoba, Conan MacDougall, and Kathy Orrico; Kaz Tsuruta for Shalini Lynch and Glenn Yokoyama
All trademarks are trademarks of their respective owners.