2006–2013: Guglielmo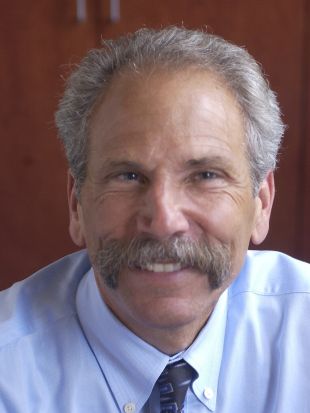 When B. Joseph Guglielmo became chair, Lisa Kroon was appointed executive vice chair along with three vice chairs: Sharon L. Youmans, vice chair of educational affairs; Robin Corelli, vice chair of professional affairs; and Lisa Bero, vice chair of research affairs. Peter Ambrose continued in the role of vice chair of off-campus programs. Deborah Petrie served as department manager from 2006 to 2009, while Claire Lee assumed the primary supervisory role for the educational program until her retirement in 2009. Lynn Olinger was recruited as department manager in 2009. In 2012, the entire educational support program moved from the department to the Dean's Office with the creation of the Office of Education and Instructional Support (OEIS).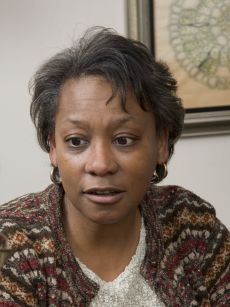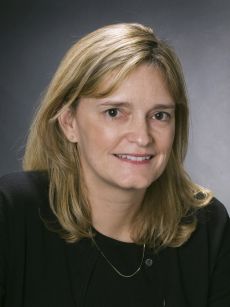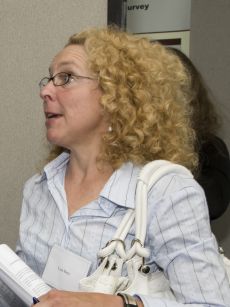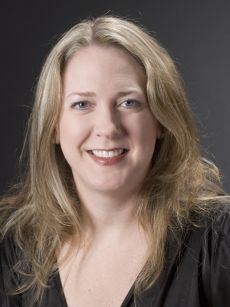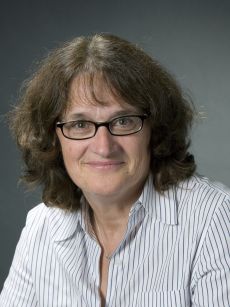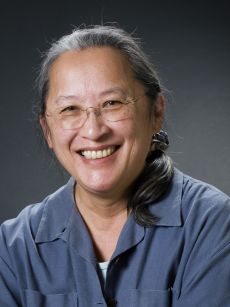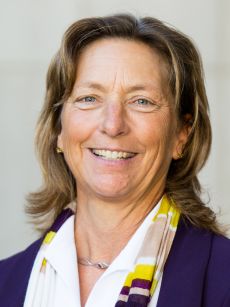 2006–2012: Satellite education expands
From 2006 to 2012, the number of California pharmacy schools increased dramatically to eight. The department maintained satellite education programs throughout California, primarily supporting the third- and fourth-year experiential education programs of the School. Approximately one-half of the class (about 60 students) remained in San Francisco to complete their Advanced Pharmacy Practice Experiences (APPEs) while the other half was distributed among the off-campus programs.
The newly established UCSD School of Pharmacy resulted in the need for UCSF to abandon San Diego as an APPE program in 2010. In anticipation of this event, the department had created a new satellite program in the North Bay in 2009, which compensated for this loss.
Medication Outcomes Center established
Due to reduced use and a need to better support the UCSF Medical Center, the Drug Information Analysis Services was closed in 2007. In its place, the Medication Outcomes Center (MOC) was established. The MOC served as the critical link between the Department of Clinical Pharmacy and the UCSF Medical Center Department of Pharmaceutical Services, specifically to the Poison Control Center.
Poison Control Center continues despite support challenges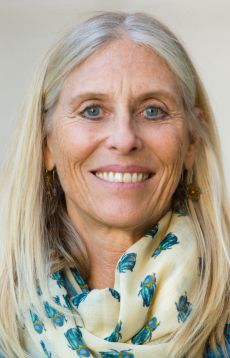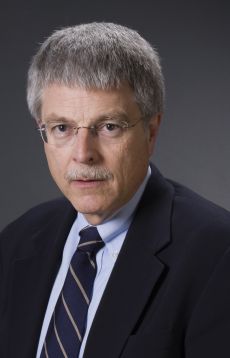 Through the efforts of Executive Director Stuart Heard and others, the California Poison Control Center continued to provide services to California citizens, fielding an average of 900 cases per day. The system's finances, despite annual uncertainty regarding stated support, remained stable.
1998: Program for Outcomes, Pharmaceutical Economics, and Policy Studies (PrOPEPS)
PrOPEPS was started in 1998 by Leslie Wilson to meet the needs of patients, caregivers, health care systems, and industry to determine the best use of pharmaceutical care resources in the management of disease in the current health care environment of scarce resources. The program was, as now, focused on research and teaching and concentrates both on theoretically based economics research and health care system-based clinical outcomes research. Economic research impacting health policy, new technology, new payment systems, and outcomes of clinical practice remain major goals of the research program.
2007: Women's Health Interagency Study (WIHS)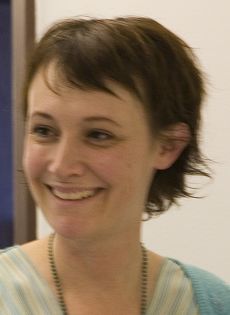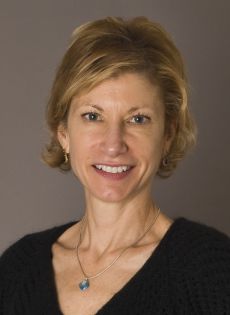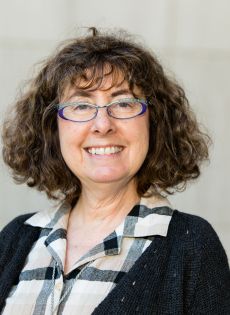 The Department of Clinical Pharmacy welcomed the HIV Natural History and Pharmacology Research Group (including the women's HIV study group, WIHS) from the School of Medicine in 2007. The mission of WIHS is to investigate issues of specific importance to HIV infection in women—which has led to research on exposure to antiretroviral and other HIV-related medications. This program has greatly increased NIH funding for the department and resulted in the development of several clinical scientists.
2008: TRANSPERS Center
The Center for Translational and Policy Research on Personalized Medicine (TRANSPERS) was launched in 2008. The TRANSPERS Center was a first-of-its-kind research center dedicated to developing evidence-based information for patients, providers, industry, researchers, and policymakers to objectively assess how personalized medicine can be most beneficial and efficient in improving health outcomes.
2012: Growth of Practice Pharmacy Residency Program
The Pharmacy Practice Residency Program began in 1963. Under Guglielmo it began accepting 12 first-year residencies and various second-year specialty residents. Residents are trained by the combined efforts of the Department of Clinical Pharmacy and the UCSF Medical Center's Department of Pharmaceutical Services. Residents are selected as part of a national matching process. A growth in first-year post-graduate applications was observed from an average of 58 in 2005 and 2006 to 125 in 2012.
Extramural funding increases
Extramural funding increased from a total of $3.9 million in contracts and grants in FY 2005 to $13 million in FY 2011. Overall extramural support in the department equaled that of the two basic science departments combined by 2012. Similarly, National Institutes of Health funding in the department continued to grow from 2006 to 2012.
2006–2012: Honors and awards
From 2006 to 2012, department faculty members provided more than 300 national and 150 international presentations and received numerous awards, including the UCSF Distinction in Teaching Award, the UCSF Distinction in Mentoring Award, the Harold S. Luft Award for Mentoring in Health Services and Health Policy Research, and the UCSF Lifetime Achievement in Mentoring Award. Dean and faculty member Koda-Kimble received the APhA Remington Award, the AACP Chalmers Award, and the ACCP Paul F. Parker Medal.
Volunteer faculty increased
The number of volunteer faculty members (without salary or WOS) has steadily increased to more than 800 throughout the state. The vast majority are clinical preceptors for pharmacy students pharmacists who are taking Advanced Pharmacy Practice Experiences (APPEs); they are located in over 100 different medical and pharmacy institutions.
Notable retirements
Notable retirements include Michael Winter, the father of applied pharmacokinetics; Steven Kayser, developer of the UCSF Anticoagulation Clinic and Acute Care Cardiology pharmacy service; and Mary Anne Koda-Kimble, international educator and innovator.
Faculty hires during this period include
| | |
| --- | --- |
| Who | Area of responsibility or expertise |
| Kirsten Balano | HIV/AIDS |
| Janel Long-Boyle | pediatric oncology |
| Tina Brock | education, global health |
| Ruth Greenblatt | women's health |
| Jaekyu Shin | cardiology |
| Kevin Rodondi | business development-rehire |
| Sheri Van Osdol | medication safety |
| Marcus Ferrone | gastroenterology, compounding |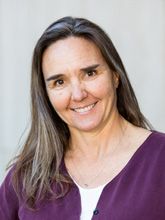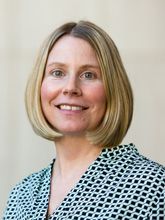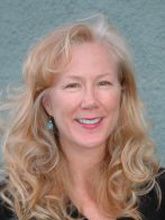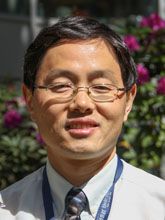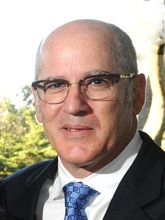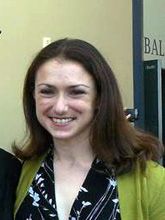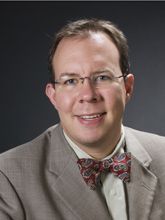 Next: 2013—: Kroon
---
Image credits: Christine Jegan for B. Joseph Guglielmo; Kaz Tsuruta for Sharon L. Youmans, Robin Corelli, Lisa Bero, Peter Ambrose, Lisa Kroon, Deborah Petrie, Claire Lee, Stuart Heard, Kathryn Phillips, and Ruth Greenblatt; Elisabeth Fall for Lynn Olinger, Leslie Wilson, Nancy Hessol, Kristen Balano, and Janel Long-Boyle; Oliver Brock for Tina Brock; Frank Farm for Marcus Ferrone
All trademarks are trademarks of their respective owners.