Pi Day fun, DGL retreat, ACS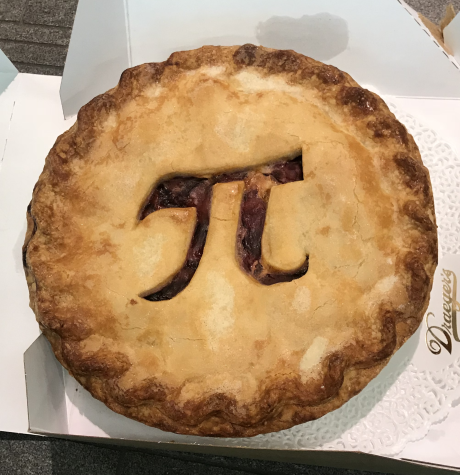 It has been an exciting last few weeks in the DeGrado lab, including for those off at the American Chemical Society meeting this weekend in New Orleans. Congratulation to Bill for his recent Arthur C. Cope Scholar Award. This award came shortly after his Goodman award, for which he is leading a special honorary session at the ACS meeting.
Just prior to ACS, the lab got together to celebrate pi day (3/14). DGL post-doc Huong Kratochvil made an exquisite key lime pi and brought a PI engraved cherry pie.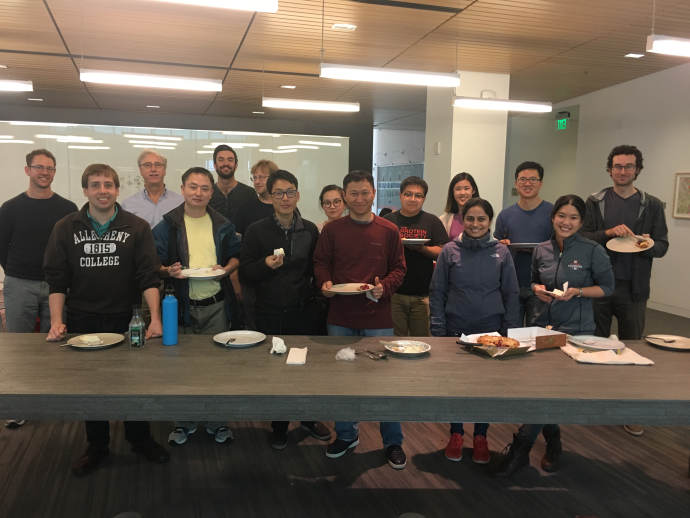 Fun was had as we honored this annual lab tradition during an afternoon science break.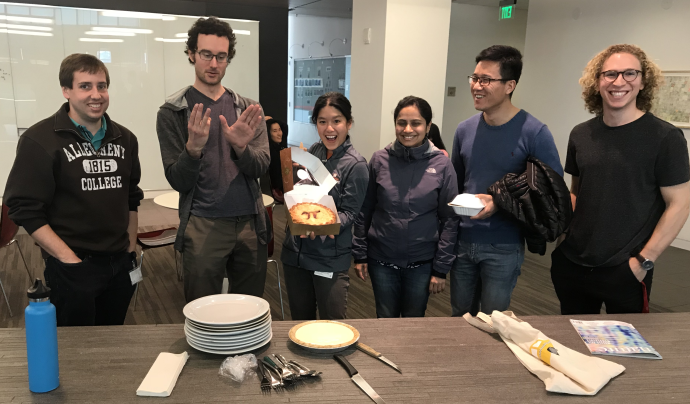 Also a tradition, the DeGrado lab enjoyed our retreat to Santa Cruz, with a fun-filled day of bonding and an even funner day of productive scientific discussion. Only this single picture of the group hard in thought survived.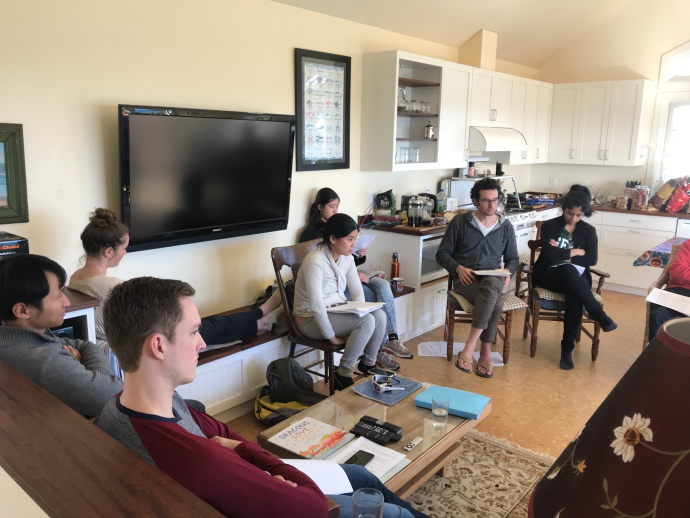 In other news, the annual Biophysical Society Meeting recently hosted in San Francisco gave a chance for current and previous DGL lab members to catch up, following platform sessions from DGL grad students Jessica Thomaston and Marco Mravic. And in the spirit of new and old, we recent updated our laboratory photo, including our newest post-doctoral fellows Sungkyu, Kui, and Greg!