PGY1/2 Combined HSPAL
Welcome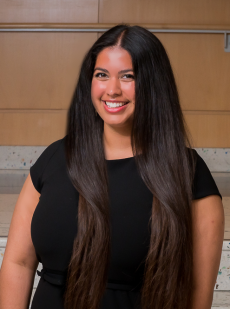 Purpose
Year One Program
PGY1 residency programs build upon Doctor of Pharmacy (PharmD) education and outcomes to develop pharmacist practitioners with knowledge, skills, and abilities as defined in the educational competency areas, goals, and objectives. Residents who successfully complete PGY1 residency programs will be skilled in diverse patient care, practice management, leadership, and education, and be prepared to provide patient care, seek board certification in pharmacotherapy (i.e., BCPS), and pursue advanced education and training opportunities including postgraduate year two (PGY2) residencies.
Year Two Program
PGY2 residency programs build upon Doctor of Pharmacy (PharmD) education and PGY1 pharmacy residency training to develop pharmacist practitioners with knowledge, skills, and abilities as defined in the educational competency areas, goals, and objectives for advanced practice areas. Residents who successfully complete PGY2 residency programs are prepared for advanced patient care or other specialized positions, and board certification in the advanced practice area, if available.
Description
The PGY1/2 combined health-system pharmacy administration and leadership (HSPAL) residency is a two-year program, designed to train pharmacists who are interested in becoming well-rounded pharmacy leaders in all facets of the health system. Program graduates will possess the necessary skills to function as advanced pharmacy leaders in clinical, community, and academic settings. In year one, the pharmacy resident will develop a strong clinical foundation by gaining exposure to a wide breadth of clinical specialties and hospital operations. Please refer to the UCSF PGY1 Pharmacy website for additional details.
The PGY2 HSPAL residency builds upon PGY1 residency graduates' competence in the delivery of patient-centered care and in pharmacy operational services to prepare residents who can assume high level managerial, supervisory, and leadership responsibilities. Areas of competence emphasized during the program include safe and effective medication-use systems, quality assurance and improvement, the management of human resources, the management of financial resources, use of technology, and advanced leadership. The residency lays the foundation for continued growth in management and leadership skills. Upon graduation, residents are prepared for a clinical or operational management/supervisory role in a variety of work settings.
Virtual Open House
An annual open house event is offered in the fall for interested applicants. Attendees will have the opportunity to meet and ask questions of current and former residents, preceptors and the Residency Program Director.
DATES

Thursday, December 15th, 2022 from 4:30-5PM (PST)

ZOOM

Meeting ID: 945 3885 6247

Password: 881416

RSVP
Learning Experiences
Rotations
Rotation Schedule
Residents must complete 9 core rotations and 3 electives. Each rotation is 4 weeks in duration.
Sequencing of Learning Experiences
Learning experiences are sequenced such that the resident completes onsite core learning experiences prior to electives and teaching-focused learning experiences. Various electives are offered, including options to repeat core rotations with greater autonomy and more advanced learning opportunities towards the end of the residency year.
Longitudinal Rotations
Longitudinal Ambulatory Pharmacy Leadership
Longitudinal Leadership Development (includes ASHP Pharmacy Leadership Academy, Committee Leadership, Manager On Call & Lean Boot Camp)
Longitudinal Pharmacy Practice Management
Longitudinal Quality Improvement Project
Longitudinal Research Project
Longitudinal Operational Staffing
Continuing Pharmacy Education
Pharmacy Manager On-Call
Core Rotations
Orientation
Advanced Clinical Leadership I
Advanced Clinical Leadership II
Advanced Pharmacy Operations I
Advanced Pharmacy Operations II
Business & Strategy
Executive Leadership
Regulatory & Compliance
Supply Chain Management
Electives
Health Systems Informatics

Informatics & Supply Chain Leadership - Vizient

Infusion Service Management

Other elective learning experiences may be developed based on resident interest and preceptor availability. Examples include:

340B Management

Apexus

Academic Leadership

Advanced Regulatory & Compliance

Ambulatory Leadership

Elective Clinical Rotations

Investigational Drug Service Management

Pediatric Hospital Leadership

Perioperative Management

Specialty Pharmacy
Staffing
Longitudinal Operational Training
All residents receive comprehensive training in each of the operational areas during orientation, including formalized training in sterile compounding and aseptic technique. At the beginning of the residency year, residents are paired with an experienced preceptor who will oversee their operational staffing learning experience through the year and provide residents with summative feedback.
Staffing Areas
Comprehensive operational and clinical staffing occurs longitudinally and takes place approximately every third weekend spanning throughout the residency year for a total of 17 weekends, in addition to one major holiday and two minor holidays.
Research
Project Selection
The Residency Program Director collects project proposal submissions from clinical pharmacists for consideration as a resident research project on an annual basis in the Spring. Projects are reviewed for feasibility, appropriateness of timeline, potential value that may focus on clinical pharmacist services, quality improvement initiatives such as drug safety, optimal medication use, cost-effective drug use, and efficient, safe and effective medication preparation, delivery and administration. The Residency Program Director will reach out to the residents in early summer to start discussion of project selection.
Research Training
PGY2 residents participate in the UCSF Research Certificate Program and will gain skills in: adhering to a research timeline, creating an appropriate study design and methodology, completing data collection and analysis and summarizing research findings. Residents are enrolled in the Designing Clinical Research course that is part of the Summer Clinical Research Workshop. This interprofessional curriculum within the Department of Epidemiology & Biostatistics guides residents through modification of their research proposal and creation of a version suitable for submission to the UCSF Institutional Review Board. For projects requiring more advanced statistics, residents also receive support to work with the Clinical and Translational Science Institute (CTSI) in order to complete analysis.
Residents will participate in a research certificate whereby they attend structured research sessions throughout the year in guiding the successful completion of the research project.
Poster & Platform Presentations
All projects are of a scope suitable for publication. Projects are presented as posters at the UCSF Department of Clinical Pharmacy Spring Research Poster Session. They are also presented as posters at the Vizient residency session that precedes the ASHP Midyear Clinical Meeting. The final presentation occurs in spring as a platform presentation at the  UC Collaborative Conference in California. Final research project write up should be in a format suitable journal submission.
Teaching
Teaching Instruction
Teaching is a focus of the residency at UCSF, and residents receive a Teaching Certificate upon program completion if they complete the required elements of the program. The certificate recognizes the significant contributions and skills that are attained during the residency year. Residents receive training in teaching methodology, precepting and small group conference facilitation through a variety of educational seminars that are planned during the year.
Teaching Experiences
Teaching opportunities may include the following:
Precepting of PGY1, APPE, and IPPE students on clinical rotations and project-based work
Large group teaching
Salary & Benefits
Salary
PGY1/2 Combined - $61,267 annually, paid biweekly (Year One)
PGY2 HSPAL - $63,525 annually, paid biweekly (Year Two)
Insurance
Medical/Dental/Vision Plan and Professional Liability Insurance
Vacation / Professional / Sick leave
All residents will receive 10 days of paid vacation, and 10 days of paid professional leave. Professional leave may be used to attend professional meetings, and for post-graduate or professional job interviews. Additionally, all residents will receive up to 12 days of paid sick leave per academic year.
Travel Stipend
All residents are provided with a stipend to support travel, lodging, and registration fees for the purposes of professional conferences. The amount of the travel stipend is determined each year and may not cover all travel expenses.
Additional Benefits
Residents will be provided with a UCSF white coat, scrubs, personal pager, iPad and access to the resident office workspace. Meal cards are provided with a value determined by the number of staffing hours assigned.
Application
General Information
Appointment
PGY1/2 Combined HSPAL - June 26, 2023 to July 13, 2025
PGY2 HSPAL - July 5, 2023 to July 12, 2024
Positions Available
PGY1/2 Combined HSPAL (NMS 307041) - 1 position
PGY2 HSPAL Pharmacy (NMS 648163) – 1 position
Recruitment
The Residency Program Director, Program Coordinator and residents recruit potential residency applicants at the following events:
American Society of Health-System Pharmacists (ASHP) Midyear Clinical Meeting

Residency Showcase
Personnel Placement Services (PPS)

Applicants are encouraged to participate in PPS if possible
Requirements
Requirements for Admission
Year One Program
Applicants must be a graduate of an ACPE-accredited college of pharmacy or otherwise eligible for licensure in California.
Year Two Program
Applicants must be eligible for licensure in California, posses a PharmD degree, completed or in the process of completing a PGY1 Pharmacy Residency program that is ASHP accredited, or in the process of accreditation (i.e. candidate or preliminary accreditation status).
Non-US and US Citizens from Foreign Schools of Pharmacy
Non-US citizens must be eligible to work and live in the US by obtaining an appropriate visa and must be eligible to work as a licensed pharmacist in California. We do not sponsor visas for foreign pharmacy residency applicants. Non-US and US citizens who graduate from a foreign school of pharmacy must first be certified by examination before the process of licensure in the US can begin. The Foreign Pharmacy Graduate Equivalency Committee ™ (FPGEC®) certificate program operates under the auspices of the National Association of Boards of Pharmacy®. The NABP® provides the FPGEC Certification Program as a means of documenting the educational equivalency of a candidate's foreign education, as well as the license and or registration to practice pharmacy. More information about this entire process is provided in these NABP® links: nabp.pharmacy.
How to Apply
Match: All applicants must register for The Match – ASHP Resident Matching Program.
PhORCAS: Applications will be accepted through PhORCAS (Pharmacy Online Residency Centralized Application Service), a web-based pharmacy residency application system. The application deadline is Saturday, December 31st, 2022.
Cover Letter: A cover letter describing why you decided to pursue a health-system administration and leadership pharmacy, how a residency at UCSF will aid in your career, elements of the program that most interest you and how each element relates to your personal goals.
Letters of Recommendation: We request a minimum of one (two is preferred) of your three references should come from a preceptor who you have worked with in a clinical setting, related to an acute or ambulatory care. The clinical preceptor should be able to comment on your scope of responsibility, total patient load, level of autonomy, clinical abilities, and organizational and time management skills. All 3-reference writers should use the standard PhORCAS template to submit their candidate recommendation and comment on a minimum of 7 of the 13 listed candidate characteristics.
Interviews
Application Reviews
Each applicant packet is screened and scored by members of the Management Team. Screeners assess the following: communication skills, clinical experience (breadth, performance, scope of activity), personal/environmental factors (maturity, confidence, motivation, and adaptability), and work experience, aggregate letters of recommendation, leadership/initiative, teaching (interest and/or experience), research (interest and/or experience), extracurricular involvement and academic performance. The screening score is used to determine if an on-site interview will be extended.
Virtual Interviews
PGY1/2 Combined HSPAL Program
All interviews will be conducted virtually via Zoom. The interview process consists of two 30-minute panel interviews, and a personal interview with the PGY1 Residency Program Director. Additionally, candidates will interview with a panel of pharmacy leaders and the PGY2 HSPAL Residency Program Director. Applicants are asked to prepare in advance a 10-minute presentation on a topic of their choice (not related to pharmacy or healthcare).
Interview Dates:
Thursday, February 2, 2023
Thursday, February 9, 2023
Thursday, February 16, 2023
Thursday, February 23, 2023
PGY2 HSPAL Program
The interview process consists of panel interviews with program preceptors, a personal interview with a pharmacy administrator and a personal interview with the Residency Program Director. Applicants are also asked to present a 30-min PowerPoint presentation.
Interview Dates:
Contact
Ashley Thompson, PharmD, BCCCP
Residency Program Director, PGY2 HSPAL
Director of Pharmacy, Clinical Services
Critical Care Pharmacist, UCSF Medical Center
Associate Clinical Professor, UCSF School of Pharmacy
Education and post-graduate training
Doctor of Pharmacy, University of Southern California
PGY1 Pharmacy Practice, University of San Francisco Medical Center
Contact
513 Parnassus Ave, S840
San Francisco CA 94143
Office: 415-353-8827
Email: [email protected]
Pronouns: She / Her / Hers
Kelsey Waier, PharmD
Residency Program Coordinator, PGY2 HSPAL
Director, Pharmacy Operations
Pharmaceutical Services Department
Education and post-graduate training
Doctor of Pharmacy, University of Wisconsin
PGY1 Pharmacy, Northwestern Memorial Hospital
PGY2 HSPAL, Northwestern Memorial Hospital
Contact
UCSF UC Hall Box 0622
533 Parnassus Ave
San Francisco CA 94143
tel: 415-290-1862
Email: [email protected]
Pronouns: She / Her / Hers