PGY2 Specialized Residency: Infectious Disease
Welcome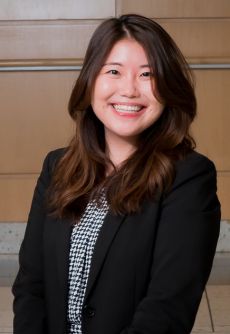 Position for 2023-24 has been filled with early commitment.
Purpose
The UCSF PGY2 residency program builds upon Doctor of Pharmacy (PharmD) education and PGY1 pharmacy residency training to develop pharmacist practitioners with knowledge, skills, and abilities as defined in the educational competency areas, goals, and objectives for advanced practice areas. Residents who successfully complete PGY2 residency programs are prepared for advanced patient care or other specialized positions, and board certification in the advanced practice area, if available.
Description
The School of Pharmacy and the Medical Center at the University of California, San Francisco, offer a one-year, ASHP-accredited PGY2 Infectious Diseases specialty residency. The primary responsibility of the resident is development of clinical expertise in Infectious Diseases pharmacotherapy through participation in the Antimicrobial Stewardship Program and clinical activities with the Infectious Disease consult services (adult immunocompromised host, adult general infectious diseases, pediatric consult service). Ambulatory care experiences in HIV, cystic fibrosis, and other clinics are available. Teaching experience is extensive and provided through large and small group didactic instruction as well as student and resident preceptorship. The resident completing this program will be able to serve as a clinician in infectious diseases pharmacotherapy and to direct an antimicrobial stewardship program in a healthcare institution.
Learning Experiences
Rotations
Rotation Schedule
At a minimum, each resident will spend two thirds or more of their time involved in direct patient care activities. Learning experiences include block and longitudinal experiences. Blocked experiences are 3 to 6 weeks in duration. Residents complete six blocks of core adult infectious diseases pharmacotherapy content, with responsibilities increasing over the year. Residents may select 3 elective inpatient learning experiences. Ambulatory care experiences run longitudinally and focus on the HIV/AIDS population, with experiences at the UCSF HIV/AIDS Ambulatory Care Clinics.
Sequencing of Learning Experiences
The PGY2 Infectious Diseases resident receives orientation to the UCSF clinical environment, hospital operations, and the clinical microbiology laboratory in the first five weeks of the program. Sequencing and scheduled experiences are modified before the year based resident interests and elective availability.
Core Inpatient Rotations
Adult Immunocompromised Host I & II
General Adult Infectious Diseases I & II
Advanced infectious Diseases I & II
Pediatric Infectious Diseases
Antimicrobial Stewardship I & II
Ambulatory Care Experiences (Longitudinal)
HIV/AIDS Ambulatory Care Clinic
Cystic Fibrosis Clinic
Clinical Electives
Critical Care
Hematology/Oncology
Emergency Medicine
Heart/Lung Transplant
Liver Transplant
Infectious Diseases at Zuckerberg San Francisco General Hospital
Other experiences available upon mutual agreement of resident and directors
Other Longitudinal Experiences
Research Project
Quality Improvement Projects & Committee Service
Teaching
Staffing
Operational Training
All residents receive comprehensive training in each of the operational areas during orientation, including formalized training in sterile compounding and aseptic technique. At the beginning of the residency year, residents are paired with an experienced preceptor who will oversee their operational staffing learning experience through the year and provide residents with summative feedback. Residents staff in conjunction with a clinical pharmacist until they are licensed at which point they will staff independently, typically starting in September.
Staffing Areas
Operational staffing occurs longitudinally and will consist of 15 weekends total. This is inclusive of 1 major holiday and 2 minor holiday weekends. Staffing shifts will encompass both operational and clinical responsibilities and may occur during the day or evening.
Research
Project Selection
The PGY-2-ID resident selects a major research project based on their interests and prior training and the needs and capabilities of the institution. Discussions for topic ideas begin from the beginning of the program and are finalized by the time of the resident's participation in the UCSF Research Certificate Program (see below).
Research Training
PGY2 residents participate in the UCSF Research Certificate Program and will gain skills in: adhering to a research timeline, creating an appropriate study design and methodology, completing data collection and analysis and summarizing research findings. Residents are enrolled in the Designing Clinical Research course that is part of the Summer Clinical Research Workshop. This interprofessional curriculum within the Department of Epidemiology & Biostatistics guides residents through modification of their research proposal and creation of a version suitable for submission to the UCSF Institutional Review Board. For projects requiring more advanced statistics, residents also receive support to work with the Clinical and Translational Science Institute (CTSI) in order to complete analysis.
Poster & Platform Presentations
All projects are of a scope suitable for publication. Projects are presented as posters at the UCSF Department of Clinical Pharmacy Spring Research Poster Session. As appropriate, residents are encouraged to submit their research for consideration at national pharmacy and/or infectious diseases meetings.
Recent Resident Research Projects
| | |
| --- | --- |
| Stephanie Ho | Guideline Adherence in the Treatment of Bacterial Skin Infections in the Emergency Department |
| Lynn Nguyen | Comparison of predicted nephrotoxicity risk of AUC- vs. trough-based vancomycin dosing |
| Joshua Garcia | Prediction of bacterial and fungal infections in end-stage liver disease patients |
| Katherine Gruenberg | Learning endurance and tactics used to reinforce education |
| Tracy Trang | Assessing the impact of MALDI-TOF MS with antimicrobial stewardship in patients with Gram-negative bacteremia |
| Amanda Roy | Impact of weight on valganciclovir dosing and adverse effects |
| Emily Kaip | National trends in antifungal utilization in United States teaching hospitals |
Teaching
Teaching Instruction
Teaching is a focus of the residency at UCSF, and residents receive a Teaching Certificate upon program completion if they complete the required elements of the program. The certificate recognizes the significant contributions and skills that are attained during the residency year. Residents receive training in teaching methodology, precepting and small group conference facilitation through a variety of educational seminars that are planned during the year.
Teaching Experiences
Teaching opportunities may include the following:
Large group teaching to pharmacy students in Infectious Diseases integrated courses
Interprofessional education to Infectious Diseases fellows, Microbiology staff, and Nurse Practitioners
Small group facilitation in Therapeutics courses
Precepting IPPE and APPE students and PGY1 residents on clinical rotations and project-based work
Salary & Benefits
Salary
$63,525 annually, paid biweekly
Insurance
Medical/Dental/Vision Plan and Professional Liability Insurance
Vacation / Professional / Sick leave
All residents will receive 10 days of paid vacation, and 10 days of paid professional leave. Professional leave may be used to attend professional meetings, and for post-graduate or professional job interviews. Additionally, all residents will receive up to 12 days of paid sick leave per academic year.
Travel Stipend
All residents are provided with a stipend to support travel, lodging, and registration fees for the purposes of professional conferences. The amount of the travel stipend is determined each year and may not cover all travel expenses.
Additional Benefits
Residents will be provided with a UCSF white coat, scrubs, personal pager, iPad and access to the resident office workspace. Meal cards are provided with a value determined by the number of staffing hours assigned.
Application
General Information
Appointment
July 5, 2023 to July 12, 2024
Positions Available
PGY2 Infectious Diseases (NMS 92156) – *2023-24 position has been filled with early commitment*
Recruitment
The Residency Program Director and residents recruit potential residency applicants at the following events:
American Society of Health-System Pharmacists (ASHP) Midyear Clinical Meeting
Requirements
Requirements for Admission
Applicants must be a graduate of an ACPE-accredited college of pharmacy or otherwise be eligible for licensure in California. Additionally, applicants must be participating in, or have completed, an ASHP-accredited PGY1 pharmacy residency program or one in the ASHP accreditation process (i.e., one with candidate or preliminary accreditation status).
Non-US and US Citizens from Foreign Schools of Pharmacy
Non-US citizens must be eligible to work and live in the US by obtaining an appropriate visa and must be eligible to work as a licensed pharmacist in California. We do not sponsor visas for foreign pharmacy residency applicants. Non-US and US citizens who graduate from a foreign school of pharmacy must first be certified by examination before the process of licensure in the US can begin. The Foreign Pharmacy Graduate Equivalency Committee ™ (FPGEC®) certificate program operates under the auspices of the National Association of Boards of Pharmacy®. The NABP® provides the FPGEC Certification Program as a means of documenting the educational equivalency of a candidate's foreign education, as well as the license and or registration to practice pharmacy. More information about this entire process is provided in these NABP® links: nabp.pharmacy.
How to Apply
Match: All applicants must register for The Match – ASHP Resident Matching Program.
PhORCAS: Applications will be accepted through PhORCAS (Pharmacy Online Residency Centralized Application Service), a web-based pharmacy residency application system. The application deadline is Saturday, December 31st, 2022.
Cover Letter: A cover letter describing the elements of the program that most interest you and how each element relates to your personal goals is also required.
Letters of Recommendation: We request a minimum of one (two is preferred) of your three references should come from a preceptor who you have worked with in a clinical setting, related to an APPE in acute or ambulatory care. The clinical preceptor should be able to comment on your scope of responsibility, total patient load, level of autonomy, clinical abilities, and organizational and time management skills. All 3-reference writers should use the standard PhORCAS template to submit their candidate recommendation and comment on a minimum of 7 of the 13 listed candidate characteristics.
Interviews
Application Reviews
Each PGY2 applicant packet is screened and scored by a member of the PGY-2-ID Resident Selection Committee. Screeners assess the following: communication skills, clinical experience (breadth, performance, scope of activity), personal/environmental factors (maturity, confidence, motivation, and adaptability), work experience, aggregate letters of recommendation, leadership/initiative, teaching (interest and/or experience), research (interest and/or experience), and interest in and suitability for a career in infectious diseases. The screening score is used to determine if an on-site interview will be granted. On-site interviews are offered to approximately 4-6 applicants each year.
Interviews
The interview process consists of panel and personal interviews with pharmacists and infectious diseases physicians, and a personal interview with the Residency Program Director. Lunch is provided with select current residents and clinical pharmacists, in addition to a campus and medical center tour.
PGY2 Infectious Disease interviews will be held on the following dates for the upcoming interview cycle:
N/A for 2022 recruitment cycle
Contact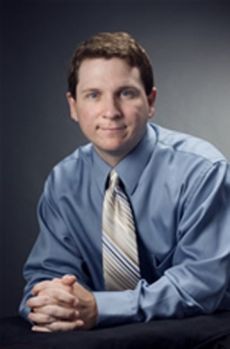 Conan MacDougall, PharmD, MAS, BCPS, BCIDP
Residency Program Director, PGY2 Infectious Disease
Professor of Clinical Pharmacy, UCSF School of Pharmacy
Infectious Disease Pharmacist Specialist, UCSF Medical Center
Education and post-graduate training
Doctor of Pharmacy, University of California San Francisco (2002)
PGY1 Pharmacy Practice, Duke University Medical Center (2003)
PGY2 Infectious Disease, University of California San Francisco (2004)
Fellowship in Infectious Diseases – Virginia Commonwealth University (2005)
Master's of Advanced Study in Clinical Research, University of California San Francisco (2008)
Contact
UCSF UC Hall Box 0622
533 Parnassus Ave
San Francisco CA 94143
FedEx only: use zip 94122
tel: 415-502-9573
[email protected]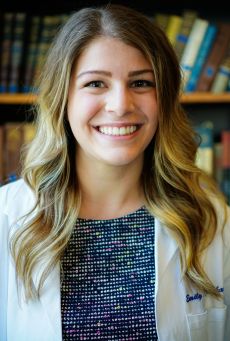 Emily Kaip, PharmD, BCIDP, BCPS
Residency Program Coordinator, PGY2 Infectious Disease
Assistant Professor of Clinical Pharmacy, UCSF School of Pharmacy
Infectious Disease Pharmacist Specialist, UCSF Medical Center
Education and post-graduate training
Doctor of Pharmacy, University of Michigan College of Pharmacy (2019)
PGY1 Pharmacy Practice, University of California San Francisco (2020)
PGY2 Infectious Disease, University of California San Francisco (2021)
 
Contact
UCSF UC Hall Box 0622
533 Parnassus Ave
San Francisco CA 94143
FedEx only: use zip 94122