TRANSPERS News: Faculty Position Recruitment; Publications in J Community Genetics and Genetics in Medicine; Collaborator Publications on the UK's 100,000 Genomes Project and Breast Cancer Evaluation
Letter from Center Director
Dear Colleagues:
TRANSPERS wishes all our colleagues and readers an incredibly Happy New Year! 
We are excited to welcome the new year, new colleagues, and new projects.
This issue highlights our search for a new faculty member, accomplishments of our faculty, and publications from our Team.
As always, I welcome your engagement.
Best,
Kathryn A. Phillips, PhD
---
Highlights
TRANSPERS Seeks Assistant/Associate Professor 
Join a world-class university & globally known center in precision medicine. TRANSPERS seeks applicants for Assistant/Associate Professor in Health Services Research with relevant expertise (e.g., economics, health policy, payment/reimbursement). Possible 1-2 years of start-up support to enable the applicant to develop & obtain funding, and senior faculty mentoring to advance your career. We offer a flexible, hybrid work environment. Apply online.
Washington Post cites Phillips: Alzheimer's drug is for those with mild cognitive impairment. But who has that disorder?
Sophisticated neuropsychological tests, including genetic tests, can be helpful but "there is a shortage of physicians with expertise in dementia — neurologists, geriatricians, geriatric psychiatrists" — who can undertake comprehensive evaluations. -
Kathryn Phillips, PhD
in
Washington Post
.
Jeroen Jansen and Kathryn Phillips Identified as Top Cited Scientists in their Fields for a second year in a row!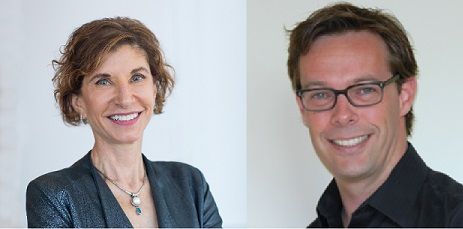 A 2021
update
by Baas et al. to the previous 2020
analysis
assessing scientists for citation impact found that publications by TRANSPERS scientists 
Jeroen Jansen, PhD
and 
Kathryn A. Phillips, PhD
were in the top 2% of citations in Health Policy and Services. Jansen and Phillips also ranked in top 100,000 of scientists in all fields of science. 
---
Publications
Understanding and Overcoming Barriers to Equitable Hereditary Cancer Testing for Latinx Patients
TRANSPERS Program Manager, Michael Douglas, MS, led a team that recently published their findings in Journal of Community Genetics to describe key challenges and possible solutions for HCP testing in the Latinx population. We found potential challenges related to the sustainability of low-cost testing and out-of-pocket expenses for patients, access to cascade testing for family members, and pathogenic variants specific to Latinx population. Providers questioned whether current laboratory payment programs that decrease barriers to testing are sustainable and suggested solutions for accessing cascade testing and ensuring variants specific to the Latinx population were included in testing.
TRANSPERS and NIH Clinical Sequencing Evidence-Generation Research (CSER) Study identifies key challenges on Payer Coverage of Genome vs. Exome Sequencing 
UCSF TRANSPERS
and
CSER
collaborators
published
their findings in Genetics in Medicine to understand why payers are less likely to cover genome vs. exome sequencing and what evidence needs to be developed to move forward.
The researchers conducted interviews with representatives of private payer organizations on considerations and evidentiary needs for coverage of Genome Sequencing (GS) and Exome Sequencing (ES). Payers see advantages to GS vs. ES and are open to broader GS coverage but need more proof of these advantages to consider them in coverage decision-making. Key next steps include establishing evidence of benefits in specific clinical scenarios, developing quality standards, and ensuring transparency of laboratory methods.
Forthcoming Publication on Coverage for Multi-Cancer Early Detection "Liquid Biopsy" Tests in Health Affairs
Keep a lookout for Patricia Deverka, MD,
Michael Douglas
, and
Kathryn A Phillips
's forthcoming paper in Health Affairs on "
Multi-Cancer Screening Tests – Anticipating and Addressing Considerations for Payer Coverage and Patient Access.
" 
---
Presentations
Upcoming
---
Collaborator News
TRANSPERS
and
GEECS
Colleagues, Sarah Wordsworth, PhD and James Buchanan, PhD participated in a
New England Journal of Medicine paper
on the United Kingdom's
100,000 Genomes Project
on Rare-Disease Diagnosis in Health Care. The researchers found diagnostic yields were much higher for disorders likely to have a monogenic cause (35%) than for disorders likely to have a complex cause (11%). Diagnostic yields for intellectual disability, hearing disorders, and vision disorders ranged from 40 to 55%. Of the genetic diagnoses that were made, 25% had immediate ramifications for clinical decision making for the patients or their relatives.
TRANSPERS
Colleagues,
Julia Trosman, PhD
and
Christine Weldon, MBA
from the Centers for Business Models in Healthcare recently
published
in JCO Oncology Practice an evaluation of the Novel 4R Oncology Care Planning Model in Breast Cancer. Their review focused on the impact of patient self-management and care delivery in safety-net and non-safety-net centers. Researchers found the 4R Oncology Model was useful to patients and significantly improved self-management and delivery of interdependent care, but gaps remain. Importantly, patients in safety-net settings benefited from 4R at similar or higher rates than non-safety-net patients, indicating that 4R may reduce care disparities.
Long-Time TRANSPERS Collaborator Allison Kurian, Stanford, selected to serve as a Komen Scholar for 3 years
We offer our heartfelt congratulations to Allison Kurian who, in honor of her accomplishments in breast cancer research and commitment to furthering Komen's mission, has been selected to serve as a
Komen Scholar
for a 3-year term starting April 1, 2022! 
---
HOLIDAY CELEBRATION
Kathryn Phillips celebrates the holidays with TRANSPERS post-doc Cheng Chen and other Clinical Pharmacy Post-docs!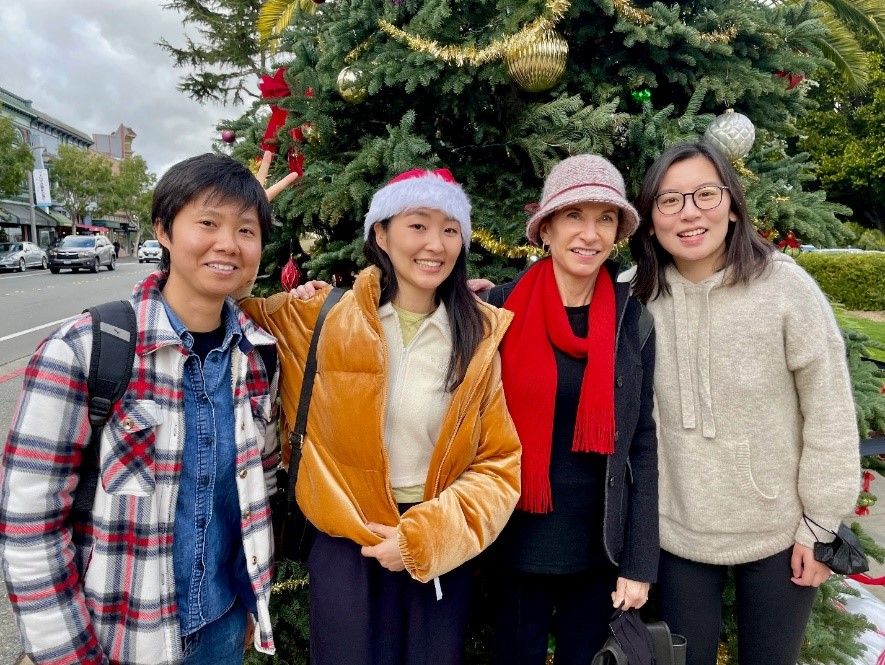 Keywords