Health Services & Policy Research Pathway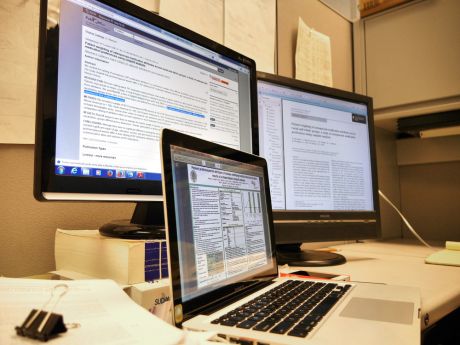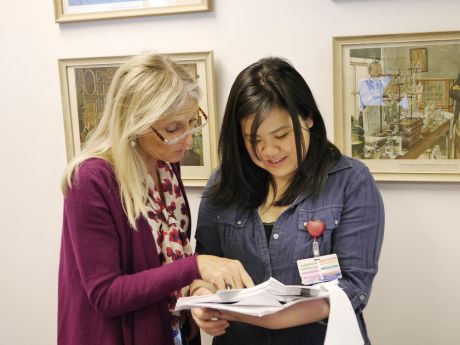 What is health services and policy research?
Health services and policy research examines how people get access to health care, how much care costs, and what happens to patients as a result of this care. Two principal goals of health services and policy research are to:
Identify the most effective ways to organize, manage, finance, and deliver high quality health services.
Study the impact of policies that affect health services to determine their effectiveness and limitations.
Why HSPR?
The scope of pharmacy practice continues to expand, as seen in the transition from the traditional dispensing role to a greater emphasis on how pharmacists support patients to improve self-management of medication therapy and chronic disease.
Increasingly, however, pharmacists are also taking a more prominent role in the design and analysis of health services research and resultant health policy initiatives. They are agents of change in the healthcare arena, applying essential skills to define population-based solutions that improve clinical, economic and humanistic outcomes for patient populations.
Student pharmacists seeking to define how they will make their future contributions to health care will be best positioned with a solid background in essential skills needed for developing research approaches for evaluating health services and for framing health policy decision making.
The pathway curriculum develops the needed skill sets for a career in pharmacy that applies an integrated approach to advancing patient care through research and policy development.
The lower student/faculty ratio and tailored curriculum offers a special opportunity for students to acquire essential HSPR skills.
Values
This pathway prepares students to be the future decision makers on health policies and processes for those companies, institutions, and state and federal government agencies that are working to benefit those in need of care and health-related services.
In doing this, we achieve our mission in the context of the following values:
The student/faculty relationship is the stepping stone to knowledge and effective practice.
The evidence base for policy change is created by the rigorous application of sound scientific methods.
A multi-disciplinary approach to healthcare issues is essential to creating integrated and innovative solutions.
Feedback from students is a vital means to continuous quality improvement.
Scholarship in the form of peer-reviewed publications is a key measure of excellence in the advancement of health policy.
Commitment to individual achievement is imperative for expanding personal knowledge in the area of health policy.
Independent study by students with effective faculty support is a valued educational experience for the student, the faculty and the student's future employer.
Team approaches to problem solving, curriculum improvement, and research are successful when each team member pulls a full measure of responsibility.
Pathway curriculum
More about the pathway
Related info
Pathway co-chairs
Pathway coordinator
Contact Cynthia V. Zarate.
Faculty
See Faculty.
Areas of special emphasis
HSPR students have the opportunity to explore specialty areas in the pathway curriculum to enhance research, electives and clinical experiences. These specialty areas are:
policy

economics and comparative effectiveness research

global health
Core courses in the pathway include:
Pharmacy Leadership
Priorities in Health Policy: Quality Initiatives
Decision Analysis and Risk Management
Epidemiology
Statistics
Research Seminars 1 and 2
Other pathways