Info for Entering Students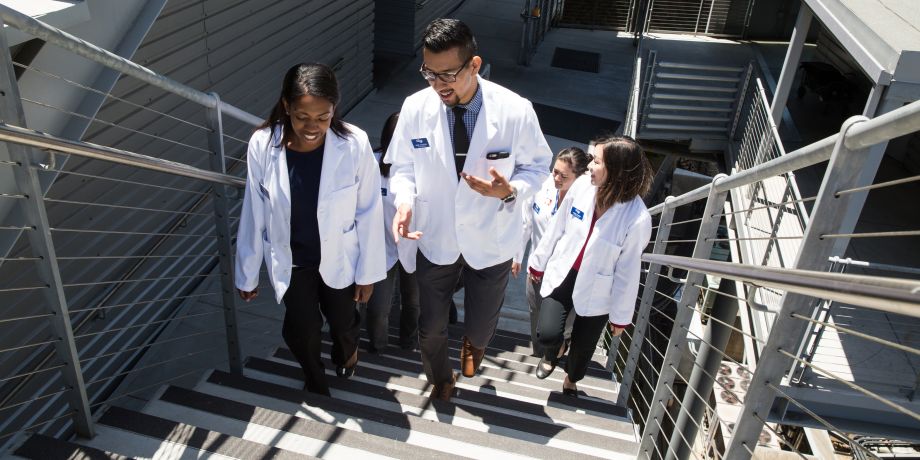 Getting started at UCSF
The following information is for students who have accepted an offer of admission to the UCSF PharmD program. It describes what you need to do to prepare for classes.
We recommend that you bookmark this page.
July 2017

Sat 1

Technology requirements are made available on or before July 1.

Tue 4

Independence holiday, offices closed.

August 2017

Tue 1

If you are applying for a loan to cover computer equipment costs, you must make your purchase on or after this date. See technology requirements for details.

September 2017

Mon 4

Labor holiday, offices closed.

to be announced

Registration deadline for Orientation.

Thu 28

First day of classes

October 2017

Fri 13

Class of 2021 White Coat Ceremony
Upon receiving your offer of admission
Pay your registration fee deposit.
(no later than two weeks from the date you accept our offer of admission)
Complete the required background check.
(follow instructions outlined in email from Certiphi Screening, Inc.)
Submit your Statement of Legal Residence. Follow instructions provided by the Office of the Registrar to submit a Statement of Legal Residence. This reserves your place in the incoming class and establishes your residency for tuition purposes.
(no later than two weeks from the date you are notified by the Office of the Registrar)
Apply for financial aid.
(as soon as possible)
Submit your official transcripts and AP scores.
(March to September)
Report changes to your class schedule.
(for any changes to your current or planned course schedule)
At any time
Additional administrative processes
Upload your photo: After receiving your welcome letter from the Office of the Registrar, and after activating your MyAccess account using the instructions in the welcome letter, upload your photo at WeID Card. This photo will be used on your UCSF ID card. If you do this before we batch-print ID cards in fall, it will save you valuable time during your orientation activities. If you don't upload your photo, you can have your photo taken on campus, but lines are typically very long since many entering students are trying to get their photos taken in the same short period.
You must meet immunization requirements specified by the Student Health & Counseling office before you will be allowed to register in the fall. If you have any questions, contact their office.
(May to August)
Check for holds against your registration.
(June to September)
Register for fall quarter.
(mid-August to September)
Preparing for your arrival
Prepare for classes
About textbooks and readers
Information about textbooks and readers will be available at the first meeting of each class. Some classes require textbooks; others use a syllabus or reader prepared by the course director. At Orientation, student orientation counselors will discuss book and materials costs and needs. It is not necessary to purchase these materials before you arrive on campus.